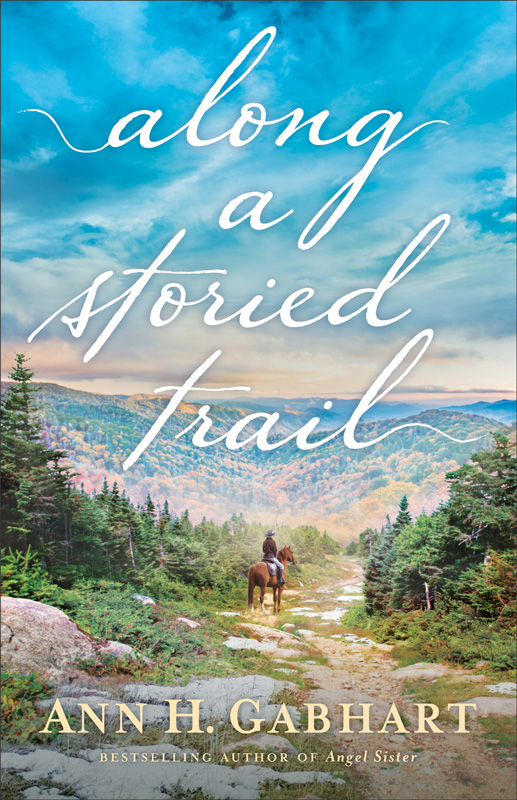 New release from Ann Gabhart!
About the Book
Kentucky packhorse librarian Tansy Calhoun doesn't mind the rough trails and long hours as she serves her Appalachian mountain community during the Great Depression. Yet she longs to find love like the heroines in the books she loves. When a charming writer comes to town, she thinks she might have found it—or is the perfect man actually closer than she thinks?
Perdita Sweet has called these mountains home for so long that she's nearly as rocky as the soil around her small cabin. Long ago she thought she could love, but when the object of her affection up and married someone else, she stopped giving too much of herself away to others.
As is so often the case, it's easier to see what's best for others than to see what's best for oneself. Perdita knows who Tansy should choose, but why would anyone listen to the romantic advice of an old spinster?
Cafe Lily's Review:
I so enjoyed this new book by one of my favorite authors! If you are a fan of historical fiction (along with some romance!), you will not be disappointed. Being an avid reader, I really liked that this story was centered around Tansy Calhoun, who is a packhorse librarian. One of my favorite aspects of Ann's stories is how she takes actual events from history and makes them come alive with interesting characters.
Sidenote: Prior to reading this book, I didn't know anything about the Pack Horse Library initiative which was part of the "New Deal" during the Great Depression. This project was sponsored by the WPA (Works Progress Administration). It amazed me that during a time when food, money, and jobs were scarce, people still had a hunger and thirst for learning and reading.
Ann does a great job of making the characters come to life in this book. Tansy runs into a bit of a dilemma when she has two gentlemen vying for her attention. She's torn between her commitment to her job and the people she serves, and her commitment to herself to carve out a life and find love just like she's read about in her books!
I enjoyed every page and highly recommend this one.