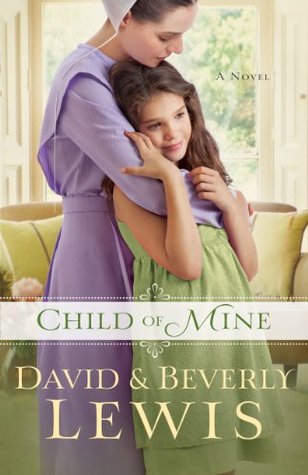 From Goodreads:
Bestselling Author Duo Delivers Heart-Stirring Drama
Jack Livingston has been raising his nine-year-old adopted niece, Natalie, since the accident that took her parents' lives. While he travels for work, Natalie is lovingly cared for by Laura, an Amish nanny who loves her as her own. Kelly Maines is nearing the end of her rope. Her baby was kidnapped, the apparent victim of a black market adoption ring, and for eight years, Kelly has tirelessly pursued every lead to its bitter end.
Now, there's one last lead from a private investigator: Just a few miles away lives a girl who matches the profile. Could this, at long last, be her beloved child? Desperately, Kelly initiates a "chance" meeting with Jack Livingston. It goes really well. So well, in fact, that Jack asks her out. One date leads to another, and before she can come clean with her original motives, Kelly realizes Jack is falling for her--and she for him.
Now how can she tell Jack why she's really here? And having gotten to know Natalie, what if she isn't her long-lost daughter, after all? This was all supposed to be so simple. But nothing in Natalie's world is simple.
Cafe Lily's Review:
This book was much more intense than I ever expected. By the time I turned the last page, I was worn out from the emotional highs and lows, but in a good way.
This story did NOT end the way I expected but kept me engaged all the way through.
This is not your typical Amish fiction. It has a contemporary feel, and reads more like a mystery - there are constant twists and turns and unexpected events.
It bogged down a bit for me in the middle and felt a little too drawn out, but I had to keep reading to see what would happen. Some of the details didn't make sense and could have been left out to shorten the story, but overall it was worth the read.