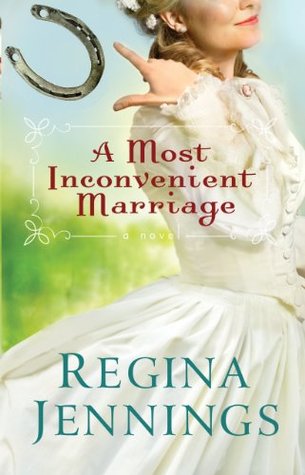 Having fled a difficult home life, Civil War nurse Abigail Stuart feels like her only friend in the world is sweet but gravely wounded patient Jeremiah Calhoun. Fearing he won't survive, the Confederate soldier's last wish is that Abigail look after his sickly sister at home. Marry him, return to his horse farm, and it'll be hers.
Left with few choices, Abigail takes him up on his offer and moves to Missouri after his death, but just as the family learns to accept her, the real Jeremiah Calhoun appears--puzzled to find a confounding woman posing as his wife. Jeremiah is determined to have his life back to how it was before the war, but his own wounds limit what he can do on his own.
Still not fully convinced Abigail isn't duping him, he's left with no choice but to let the woman stay and help--not admitting to himself she may provide the healing his entire family needs.
Cafe Lily's Review:
I enjoyed this book and hated to see it come to an end. By the time I turned the last page, I felt like I really knew these characters. I am *hoping* that Regina's next book will continue the story - there is so much more I want to know about the Calhoun family and Abigail.
I thought the story line was clever and I enjoyed the sparks that flew between Abigail and Jeremiah. I liked Abigail's spunk and that she was sassy and outspoken, especially for a woman in this time period.
Abigail finds herself in many predicaments which kept me entertained and engaged with the characters. And yet as loveable and intriguing as she is, she can't seem to win Jeremiah over as easily as she does everyone else. I thought they were a perfect character match and their misunderstandings made for a great story.
Highly recommended for historical fiction lovers.