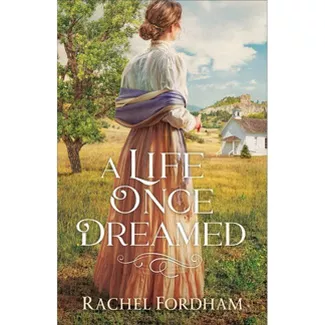 Agnes Pratt, known as "Miss Aggie" by her students, has her world turned upside down by the sudden unexpected appearance of James Harris, her former fiance. James's arrival to her small town threatens to expose the secrets Aggie has managed to keep so far.
Until his arrival,
Aggie has successfully escaped her past life and started a new life for herself as a schoolteacher who is highly respected and adored by the small town.
James won't rest until he figures out why Aggie ran away from him, but she is determined to keep the past in the past and not reveal her true reason for leaving him. So begins a bit of a cat and mouse game, that keeps the reader turning pages!
This interesting story takes place in the 1880's on the frontier. Aggie's students bring humor and levity to the story and there is just enough suspense to keep you hooked until the last page.